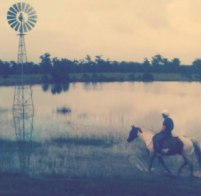 I recommend "Susan River Homestead"
for fantastic horseback riding on lovely horses, in nice nature. www.susanriver.com It's in Hervey Bay on the east coast, but they arrange pick up if you're staying in a near by city (for example Fraser coast). We slept over and had a wonderful time! The owner, Neil, is very kind and down to earth. They practice horsemanship and Neil's son is a "horse whisperer".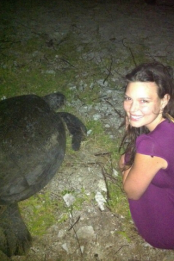 I recommend "Lady Elliot Island".
This small, magnificent coral island is located in the beginning of The Great barrier rief, and you can only get there with a small private airplane. You have to pre book how many nights you would like to stay because only a limited amount of people are permitted on the island. We flew in from Hervey Bay and out to Brisbane (but there are several cities to choose from).
They have different animal seasons, depending on which month it is; Whale season, Turtle nesting season Bird season Turtle hatching season Choose the one that interest you the most, but one thing is certain -whenever you go, you will always have the beautiful corals, the many different fishes, several species of sea turtles swimming around letting you caress them and scratch their backs, occasional dolphins and large groups of Manta Rays!
The Mantas are extraordinary animals! Beautiful, intelligent and it takes your breath away to see them and bee close to them! A buffet breakfast and dinner are served each day, you choose the lunch from the menu when you feel you have time. Because even if it's a relaxing island where you can be alone with your thoughts and find inner peace -there is so many things to do and see. This amazing place makes you happy and they really care about the animals and the habitat. It's pretty expensive to go there but it's worth it!