"As long as people will shed the blood of innocent creatures there can be no peace, no liberty, no harmony between people. Slaughter and justice cannot dwell together."
~ Isaac Bashevis Singer
"I refuse to eat animals because I cannot nourish myself by the sufferings and by the death of other creatures. I refuse to do so, because I suffered so painfully myself that I can feel the pain of others by recalling my own sufferings."
~ From David Sztybel's Holocaust Comparison Project
When we kill the animals to eat them, they end up killing us because their flesh, which contains cholesterol and saturated fat, was never intended for human beings.
~ William C. Roberts, M.D., editor of The American Journal of Cardiology
"Of all the creatures, man is the most detestable. Of the entire brood, he's the one that possesses malice. He is the only creature that inflicts pain for sport, knowing it to be pain. The fact that man knows right from wrong proves his intellectual superiority to the other creatures; but the fact that he can do wrong proves his moral inferiority to any creature that cannot." ~Mark Twain
To my mind, the life of a lamb is no less precious than that of a human being. The more helpless the creature, the more that it is entitled to protection by man from the cruelty of man.
~Mahatma Gandhi
"A human being is a part of the whole, called by us 'Universe', a part limited in time and space. He experiences himself, his thoughts and feelings as something separated from the rest — a kind of optical delusion of his consciousness. This delusion is a kind of prison for us, restricting us to our personal desires and to affection for a few persons nearest to us. Our task must be to free ourselves from this prison by widening our circle of compassion to embrace all living creatures and the whole of nature in its beauty. Nobody is able to achieve this completely, but the striving for such achievement is in itself a part of the liberation and a foundation for inner security."
~Albert Einstein
"But for the sake of some little mouthful of flesh we deprive a soul of the sun and light, and of that proportion of life and time it had been born into the world to enjoy."
~ Plutarch
"The beef industry has contributed to more American deaths than all the wars of this century, all natural disasters, and all automobile accidents combined. If beef is your idea of 'real food for real people,' you'd better live real close to a real good hospital."
~ Neal D. Barnard, M.D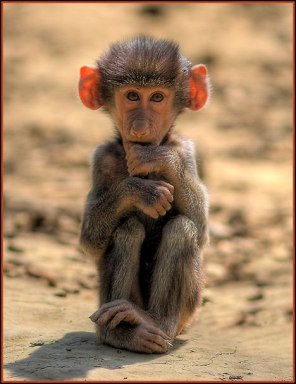 Ask the experimenters why they experiment on animals, and the answer is:
"Because the animals are like us." Ask the experimenters why it is morally OK to experiment on animals, and the answer is: "Because the animals are not like us." Animal experimentation rests on a logical contradiction.
~ Professor Charles R.Magel
"People often say that humans have always eaten animals, as if this is a justification for continuing the practice. According to this logic, we should not try to prevent people from murdering other people, since this has also been done since the earliest of times."
~ Isaac Bashevis Singer