Sök på märken och företag som
inte testar på djur!
I Europa är det olagligt att testa kosmetiska produkter på djur, även att importera produkter som testats på djur i utlandet. Men det hindrar ju inte större företag att bedriva forskning på djur i ett annat land, och sedan använda den forskningen som en utgångpunkt för att sedan använda andra ingredienser i hud- och sminkprodukterna i Europa.
Organisationen PETA har listor på vilka som har skrivit på avtal om att de INTE testar på djur:
www.peta.org/living/beauty-and-personal-care/companies/default.aspx
Även denna sida:
Smink och hudvård som inte testats på djur: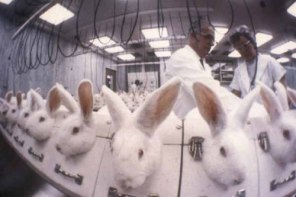 Sätt press på företagen!
Jag har haft diskussioner med L'Oreal på deras Facebook sida (L'Oreal Paris Sverige), kolla gärna där. De hävdar att de inte testar på djur, enligt den Europeiska lagen, men andra källor menar att de visst testar på djur.
Jag tror att de kringgår denna lag genom att, som jag beskrivit i andra inlägg, bedriva forskning på djur i andra länder. Just denna fråga svarar de heller inte på utan kringår det hela genom att hänvisa till EU lagen och be en kontakta Customer Servic där drillade personer vill dribbla bort "den lättlurade konsumenten".
L'Oreal vill heller inte skriva på PETAS avtal, vilket är mycket mystiskt...
February 2012
Foul play! Avon, Mary Kay, and Estée Lauder (which have been on PETA's list of companies that don't test cosmetics on animals for decades) have, without notifying their customers or PETA, been secretely paying for tests on animals, ordered by the Chinese government so they can market their products in China.
Avon, Mary Kay, and Estée Lauder have now been downgraded to PETA's "do test" list.
"Avon, Estée Lauder, and Mary Kay have regressed a generation: Their products are once again being dripped into rabbits' eyes and smeared onto animals' abraded skin," says PETA Vice President of Laboratory Investigations Kathy Guillermo. "Fortunately, consumers don't have to backslide with them—we can still choose to purchase products from the more than 1,000 companies on PETA's list of companies that do not test on animals."
PETA is financially supporting the Institute for In Vitro Sciences (www.IIVS.org) to promote the Chinese government's acceptance of non-animal testing methods that are in wide use in the U.S. and the E.U.
IIVS can be an alternative for companies that wish to market in countries where tests on animals are required.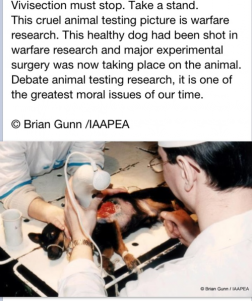 Google vivisection.
Don't you think it's time to stand up for all the suffering animals in the world by now?

This is so disturbing that you wonder how it can be legal. But this is how the world treats animals.
Always choose products that are not tested on animals!

Not only just the final product, but also each ingredient.